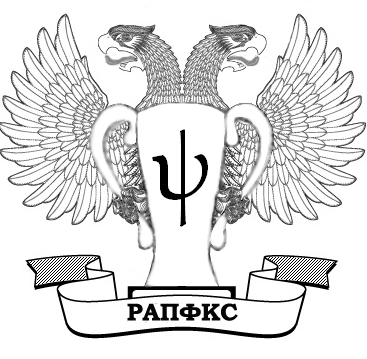 RUSSIAN ASSOCIATION PSYCHOLOGISTS OF PHYSICAL EDUCATION AND SPORT
Dear colleagues!
Russian State University of physical education, sports and tourism together with Russian Association of psychologists of sport and physical education arrange on the 6 - 10th of June 2011 International scientific and practical conference for memory of P. Roudik.
The main subjects of the conference: «Innovational psychological technologies in sport: theory and practice».
The abstracts of the reports with volume up to 3 pages (with MS Word, type Times Roman, font size 14, 1, 5 line spacing) must be sent before the 15th of April 2011 to the address: 105122 Moscow, Sirenevy boulevard, 4, Russian State University of Physical Education, Sport and Tourism, the chair of psychology, to A.V.Rodionov; (It is compulsory!) and to the e-mail psyrgufk@mail.ru, albertrodionov@yahoo.com
The abstracts necessarily should contain the title (caps, bold type, central alignment), your surname and writer's initials (italic type, right alignment), your academic degree and rank (italic type, right alignment), the city and the organization (italic type, right alignment). The abstracts should include such items, as: raising and basis of the problem, methods, results, discussion, conclusions. Including in the abstracts some pictures, graphs and diagrams is not greeted.
Only abstracts which meet mentioned requirements will be considered for publication. When we get your request for participation in the Conference, we will send you additional information about the arrangement. If for some reasons you can't send us the abstracts, than you can take part in the Conference as a guest.
Tel of the chair: (+7- 499) 166-53-89, Rodionov A.V.
The registration form:
First name; Surname; Patronymic name (fully)
The name of the organization, address, tel.
The topic of the report
Essential demonstration tools
The need to book rooms in the dormitory or in the hotel while the Conference
Supposed day of the arrival
E-mail address