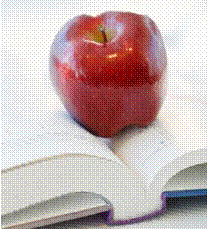 Journal of Clinical Sports Psychology, 2009, 3, 73-98
Human Kinetics, Inc.
Coping With the Effects of Fear of Failure: A Preliminary Investigation of Young Elite Athletes
Sam S. Sagar
Leeds Metropolitan University
David Lavallee
Aberystwyth University
Christopher M. Spray
Loughborough University
Coping with stress is an important element in effective functioning at the elite level in sports, and fear of failure (FF) is an example of a stressor that athletes experience.
Three issues underpin the present preliminary study. First, the prevalence of problems attributed to FF in achievement settings. Second, sport is a popular and significant achievement domain for children and adolescents. Third, there is a lack of research on FF in sport among this population. Therefore, the objectives of the study were to examine the effects of FF on young athletes and to find out their coping responses to the effects of FF. Interviews were conducted individually with nine young elite athletes (5 males, 4 females; ages 14-17 years). It was inferred from the data that FF affected the athletes' well-being, interpersonal behavior, sport performance, and schoolwork. The athletes employed a combination of problem-focused, emotion-focused, and avoidance-focused coping strategies, with avoidance strategies being the most frequently reported.
International Journal of Coaching Science Vol. 3 No. 1 January 2009. pp. 29-54
Coaching life skills through football: philosophical beliefs of outstanding high school football coaches.
Karen Collins* University of New Hampshire, U.S.A
Daniel Gould & Larry Lauer Michigan State University, U.S.A
Yongchul Chung North Carolina A & T State University, U.S.A
Abstract
This study examined the objectives and beliefs of outstanding coaches and how they influence the coaching process in general, and life skills coaching in particular. In-depth interviews were conducted with 10 high school football coaches who were finalists for the National Football League (NFL)
"Coach of the Year Program" an award given to individuals who are recognized for enhancing the personal and life skills development of their players. Results revealed these coaches, while highly motivated to win, had well established philosophies that placed primary importance on player development. Coaches emphasized multiple facets of development including social, psychological, physical and academic development. Common themes and patterns were evident across coaches, and additionally each coach identified key principles unique to their individual programs. Patterns across coaches resulted in four general dimensions including Football/sport Participation Develops People, Coaches Develop People, Environment/outside Factors Influence the Development of People, and Miscellaneous. Each of these dimensions consisted of multiple higher order themes (e.g. benefits of football, multi-sport participation and sport specialization) and lower order themes (e.g. role of coach, role of winning and development, players needs and beliefs). These core principles drove their coaching in general and more specifically, the development of life skills.
International Journal of Sports Science & Coaching Volume 4 Number 2 2009
Emotional Intelligence Scores Predict Team Sports Performance in a National Cricket Competition
David Crombie1, Carl Lombard2 and Tim Noakes3
1Department of Human Biology, Sports Science Institute of South Africa.
2Biostatistics Unit, Medical Research Council, South Africa
3MRC/UCT Research Unit for Exercise Science and Sports Medicine,
Sports Science Institute, University of Cape Town, South Africa
ABSTRACT
The relationship between team emotional intelligence (Team EI) of six cricket teams and their sports performance in a South African national cricket competition over two consecutive seasons was investigated. Team EI was based on cricketers measured prior to the start of the competition in each season using the MSCEIT ability test and averaged over all games for that season. This was correlated with a team sports performance measure, the final log points standing for the team at the end of a competition. The results showed that Team EI was positively associated with the sports performance of the cricket teams. Further, Team EI was shown to be a significant predictor of sports performance, with 61% of the variation in the log points explained. This finding suggests that EI may contribute to the success of teams participating in complex sports like cricket.
International Journal of Sports Science & Coaching Volume 4 Number 2 2009
Motivation in Sport: Bridging Historical and Contemporary Theory through a Qualitative Approach.
Daniel Leidl,
ABSTRACT
From intrinsic and extrinsic motivation to attributions and goal orientation, theory and study related to motivation in sport abound. However, theorists such as Adler, Frankl, and Maslow detail broader motivational frameworks that focus on a human impulse to derive meaning and purpose by extending beyond the self. While such theories take prominent positions within psychology, their applicability to sport has seemingly been overlooked. In an effort to explore more traditional motivational constructs in sport, a qualitative analysis of elite lacrosse coaches (n = 7) was conducted. Through semi-structured interviews, coaches shared their motivation to coach and how they motivate others. In these interviews coaches articulated a number of motivational constructs that extend beyond much of the contemporary theory. In analyzing these interviews, it is apparent that further work related to broader motivational constructs may be required to more wholly define motivation in sport.
The Sport Psychologist, 2009, 23, 186-202
Human Kinetics, Inc.
Athlete Engagement in Elite Sport: An Exploratory Investigation of Antecedents and Consequences.
Ken Hodge
University of Otago
Chris Lonsdale
University College, Dublin
Susan A. Jackson
University of Queensland
In this exploratory study, we examined hypothesized antecedents (basic psychological needs) and consequences (dispositional flow) of athlete engagement (AE); plus the extent to which AE mediated the relationship between basic needs and flow. Structural equation modeling with a sample of 201 elite Canadian athletes (60.20% female, mean age = 22.92 years) showed that needs satisfaction (particularly competence & autonomy) predicted athlete engagement (30% explained variance); and needs satisfaction and athlete engagement predicted dispositional flow (68% explained variance).
AE partially mediated the relationship between needs satisfaction and flow.
Practical suggestions are offered for needs-supportive coaching programs designed to increase both AE and flow.
The Sport Psychologist, 2009, 23, 233-251
Human Kinetics, Inc.
Automatic Self-Talk Questionnaire for Sports (ASTQS): Development and Preliminary Validation of a Measure Identifying the Structure of Athletes' Self-Talk
Nikos Zourbanos, Antonis Hatzigeorgiadis, Stiliani Chroni,
Yannis Theodorakis, and Athanasios Papaioannou
University of Thessaly
The aim of the present investigation was to develop an instrument assessing the content and the structure of athletes' self-talk. The study was conducted in three stages.
In the first stage, a large pool of items was generated and content analysis was used to organize the items into categories. Furthermore, item-content relevance analysis was conducted to help identifying the most appropriate items. In Stage 2, the factor structure of the instrument was examined by a series of exploratory factor analyses (Sample A: N = 507), whereas in Stage 3 the results of the exploratory factor analysis were retested through confirmatory factor analyses (Sample B: N = 766) and at the same time concurrent validity were assessed. The analyses revealed eight factors, four positive (psych up, confidence, anxiety control and instruction), three negative (worry, disengagement and somatic fatigue) and one neutral (irrelevant thoughts). The findings of the study provide evidence regarding the multidimensionality of self-talk, suggesting that ASTQS seems a psychometrically sound instrument that could help us developing cognitive-behavioral theories and interventions to examine and modify athletes' self-talk.
The Sport Psychologist, 2009, 23, 271-291
Human Kinetics, Inc.
Doing Sport Psychology: A Youth Sport
Consulting Model for Practitioners
Amanda J. Visek
The George Washington University
Brandonn S. Harris
Kansas State University
Lindsey C. Blom
Ball State University
While there are significant benefits to be gleaned from the delivery of sport psychology services to youth athletes, there does not appear to be a sport psychology consulting model that adequately addresses the unique needs and organizational structure of a youth sport population. The authors have both integrated and extended the current paucity of literature in an attempt to provide sport psychology practitioners with an inclusive youth sport consulting model. Therefore, the purpose of this article is to introduce the Youth Sport Consulting Model (YSCM) which serves as an educational framework for guiding and supporting sport psychology practitioners in the implementation and delivery of sport psychology services for young athletes and their sport organizations.
Journal of Sport & Exercise Psychology, 2009, 31, 169-188
Human Kinetics, Inc.
Emotions and Sport Performance: An Exploration of Happiness, Hope, and Anger.
Tim Woodman, Paul A. Davis, Lew Hardy, Nichola Callow,
Ian Glasscock, and Jason Yuill-Proctor
Bangor University
We conducted three experiments to examine the relationships between emotions and subcomponents of performance. Experiment 1 revealed that anger was associated with enhanced gross muscular peak force performance but that happiness did not influence grammatical reasoning performance. Following Lazarus (1991, 2000a), we examined hope rather than happiness in Experiment 2. As hypothesized, hope yielded faster soccer-related reaction times in soccer players. Experiment 3 was an examination of extraversion as a moderator of the anger-performance relationship. When angry, extraverts' peak force increased more than introverts'. Results are discussed and future research directions are offered in relation to Lazarus's framework.
Journal of Sport & Exercise Psychology, 2009, 31, 211-245
Human Kinetics, Inc.
Predicting race performance in triathlon: the role of perfectionism, achievement goals, and personal goal setting.
Joachim Stoeber, 1 Mark A. Uphill, 2 and Sarah Hotham1.
1University of Kent and
2 Canterbury Christ Church University
The question of how perfectionism affects performance is highly debated. Because empirical studies examining perfectionism and competitive sport performance are missing, the present research investigated how perfectionism affected race performance and what role athletes' goals played in this relationship in two prospective studies with competitive triathletes (Study 1: N = 112; Study 2: N = 321). Regression analyses showed that perfectionistic personal standards, high performance-approach goals, low performance-avoidance goals, and high personal goals predicted race performance beyond athletes' performance level. Moreover, the contrast between performance- avoidance and performance-approach goals mediated the relationship between perfectionistic personal standards and performance, whereas personal goal setting mediated the relationship between performance-approach goals and performance. The findings indicate that perfectionistic personal standards do not undermine competitive performance, but are associated with goals that help athletes achieve their best possible performance.
Sigo leyendo:
Saludos
Garcia Ucha